Giovanni Soto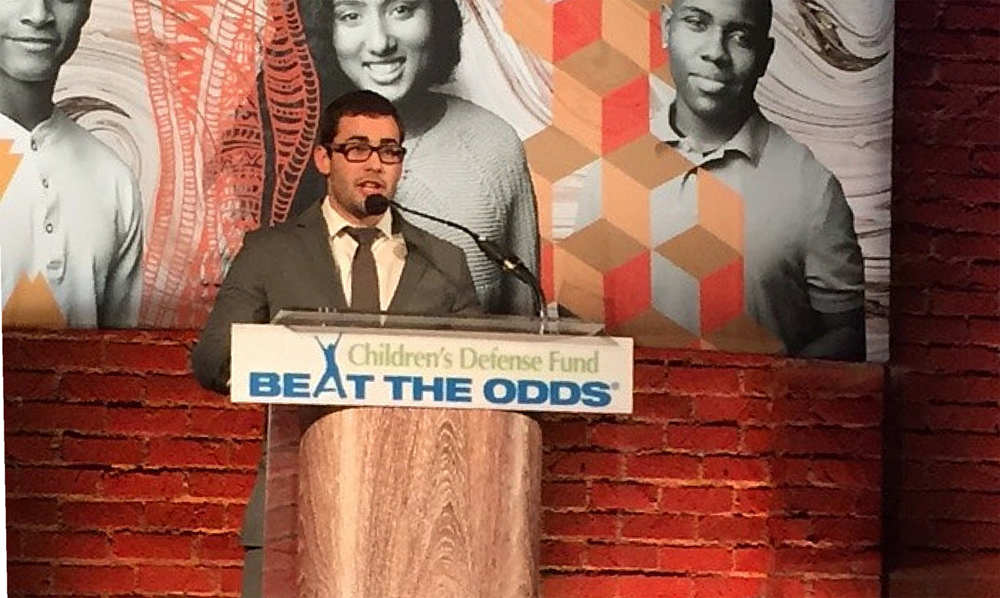 Giving back has always been a major belief in my life largely because I know how it feels to come from an underprivileged and under-resourced community. In my family, I am the oldest child and the first to attend a four-year university. I was raised in a single parent house-hold by a mother who suffers from a severe case of polio and has a very limited education. Poverty has always been a reoccurring theme in my life, however I was fortunate enough to find teachers, counselors, and friends along the way who went above and beyond for me. My success is the result of hard work and extraordinary individuals who made a difference in my life by supporting and believing in me at a time in my life when no one else saw anything special about me. Therefore, being able to give back and see the lives of these Wise Readers to Leaders students change in a positive direction was one of the most fulfilling moments of my college career.
Hello, my name is Giovanni Soto and I worked at Wise Readers to Leaders for a total of two summers. I was one of the first Lit Leaders to help establish the program. At the outset, I was very excited, but also a little worried about whether or not the children would like me as their teacher. I remember the children being so surprised at the sight of all the LLs cheering and smiling as the arrived to campus. As the students were introduced to their teachers and as they got to know their classrooms they became more and more excited about their summer. During the program we were able to share many experiences and create memories with the children both inside and outside the classroom. For example, we learned about history, science, and literature but we also rewarded the children with trips to bowling alleys and skating rinks.
When I first started the program I thought my role was to be the teacher and teach them the skills and knowledge that I had acquired over the years however, I soon discovered that I was also learning so much from the students themselves. For example, the scholars reminded me about the excitement of learning and appreciation for life but most of all they taught me that investing in children's lives matters and goes a long way. After I returned for the second year and heard about the personal and academic improvement that had taken place I could not be more proud to be part of such a successful program.
I am now a senior at Pitzer College double majoring in Political Science and Sociology and expect to graduate in May of 2015. I plan to take a year or two off from school while I increase my professional experience and then plan to apply for law or graduate school. I plan to continue my education and be a role model to my family and to all those aspiring students who come from poverty but refuse to let go of their dreams and aspirations.