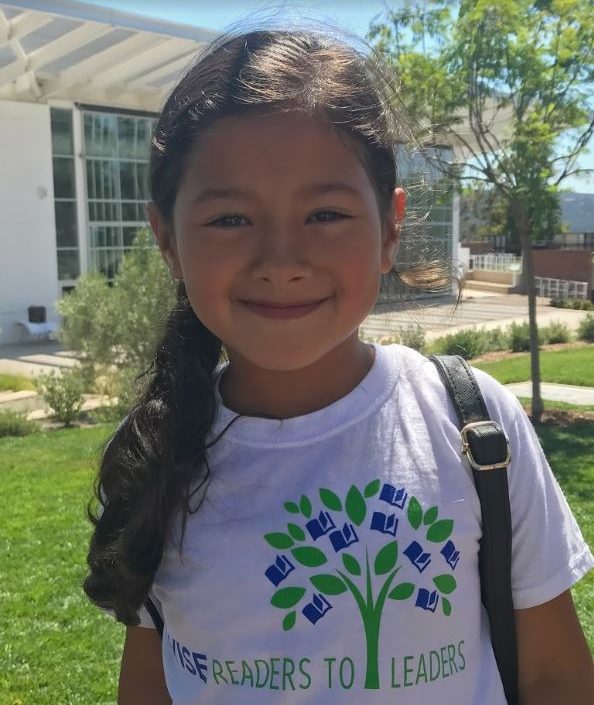 Wise Readers to Leaders ("Readers to Leaders") is a 501(c)(3) non-profit organization dedicated to closing the literacy achievement gap for youth from underserved communities and to preparing future leaders for a diverse world through an innovative and culturally responsive literacy curriculum and cross-cultural leadership and enrichment programs.
Readers to Leaders' programs prevent summer learning loss and mitigates pandemic learning loss for hundreds of students in grades K-8 from underserved communities and at-risk environments across Los Angeles with free literacy activities. Coupled with "camp style" enrichment activities, Readers to Leaders' programs foster self-confidence and nurture positive attitudes towards learning through science, math, dance, music, sports, and more. Readers to Leaders extends its reach from the classroom to families and the community by offering free workshops for parents on topics such as financial literacy, drug prevention, nutrition, and resume writing. This approach makes Readers to Leaders not just a literacy program, but a multi-faceted learning and family support program built on the foundation of reading.
Operating year-round, Readers to Leaders blends literacy programming and intercultural learning and exchanges, with a special emphasis on linking the Latino and Jewish communities. Readers to Leaders offers a free Remote Reading and Mentorship program in which a Jewish teen is paired with an underserved K-5 student. The pair meets weekly in person, via phone or Zoom to read a book together. Additionally, we host in-person events to strengthen the relationship between mentor and mentee. These events include literacy-based activities, field trips, and community service projects. Teens from both communities also "track" through high school together, providing support in selecting classes, extracurricular activities, and the college application process.
In 2012, Readers to Leaders began as an outreach program of Stephen Wise Temple, a leading 50-year-old Reform Jewish congregation in Los Angeles. Due to the program's success, an independent non-profit organization was formed to take over and expand the program from serving an initial 50 students to today's impact of reaching nearly 450 youth.
Initially a collaboration with the Children's Defense Fund (CDF), which designed the original curriculum, Readers to Leaders quickly became one of CDF's leading, highest-impact sites. Readers to Leaders has built on that success to create its own program, with curricula designed by renowned educational experts specifically to better engage LA's Latino community.
Since 2012, Readers to Leaders has steadily expanded and evolved. In its first year, our program operated at one site at Stephen Wise Temple serving 50 students. Now in 2023, we serve over 400 scholars every summer at five campuses across Los Angeles. We have over 150 dedicated teen volunteers each summer and roughly half of them stay on for year-round programming. Looking ahead, we hope to develop a full K-12 college access program and open more K-8 sites throughout Los Angeles.