The Board of Directors are responsible for overseeing Wise Readers to Leaders! From forming the vision of our program to planning events and fundraisers to advising staff, our Board helps drive our mission forward. They are a group of passionate, dedicated professionals who come together quarterly to strategize and plan for Wise Readers to Leaders. Each of them are experts and trailblazers in their own fields, providing a variety of different backgrounds and skills to help our program thrive. Here is a bit about each of our amazing Board Members!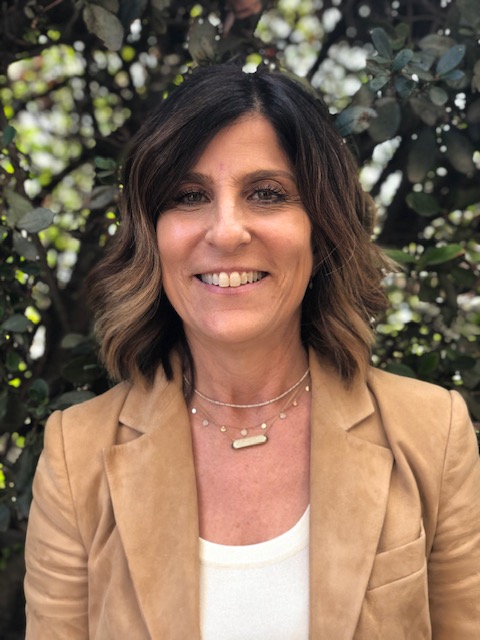 Andrea Sonnenberg is the Co-Founder and CEO of Wise Readers to Leaders, a community-wide collaborative literacy program serving 450+ children from low income schools. The program currently operates at Stephen Wise Temple, Milken Community High School, the American Jewish University, Wilshire Blvd Temple and Leo Baeck Temple and provides valuable serving learning for Jewish high school students. She also is the Vice-President of Administration for Latitude Real Estate Holdings where she is in charge of Human Resources.  She practiced law for several years as a litigation associate at Pillsbury, Madison and Sutro, and was a Senior Attorney at Paramount Pictures, in the motion picture department, negotiating talent agreements and rights acquisitions and providing legal counsel to movie productions.  She serves on the Board of the Wise Readers to Leaders, as its Chairman, the Board of USC Hillel, as its Chairman, the Board of the Jewish Community Foundation and is the Legal Network Co-Chair of the Jewish Federation. She has worked as a volunteer attorney for Bet Tzedek Legal Services, specializing in senior citizen legal issues, and for KIND Legal Services, providing counsel to unaccompanied refugee and immigrant children in the U.S. She graduated Cum Laude from the USC Marshall School of Business in Finance and received her JD from Loyola Law School.
Lauren Campbell, Vice Chair
Lauren Campbell was born and raised in Los Angeles, California. Lauren worked in Chicago in financial services for several years before pursuing her M.B.A. After completing her M.B.A., Lauren returned to L.A. to work for Nestle USA. Lauren worked for nearly 20 years for Nestle in Marketing, International Business, Corporate Strategy and Innovation and also founded her own strategy consulting business, Strategy 360.
Lauren has three children and is very active in philanthropic pursuits. She served on the board at her children's school for 9 years, during which she chaired the direct giving campaign and corporate sponsorship program. She also chaired the Youth Education Committee at Leo Baeck Temple for many years. Currently, Lauren is an advisory board member at the USC Marshall School of Business Brittingham Social Enterprise Lab and also serves on the Head of School Leadership Council at her children's school, Viewpoint School. Lauren is also an advisory board member of Influential.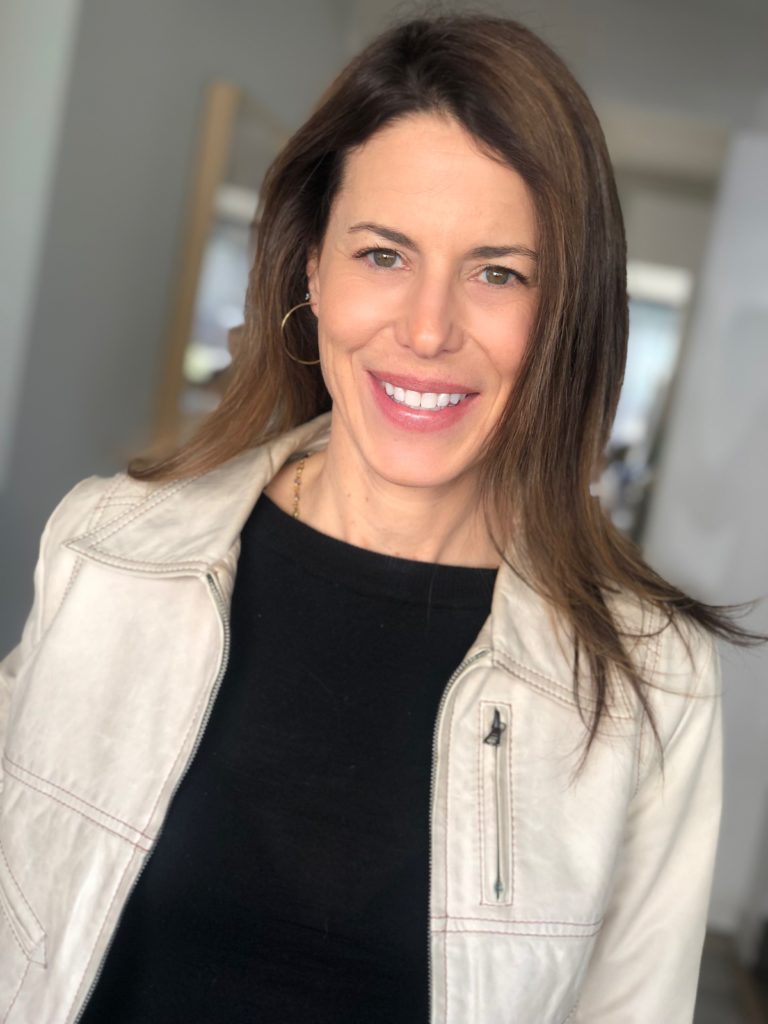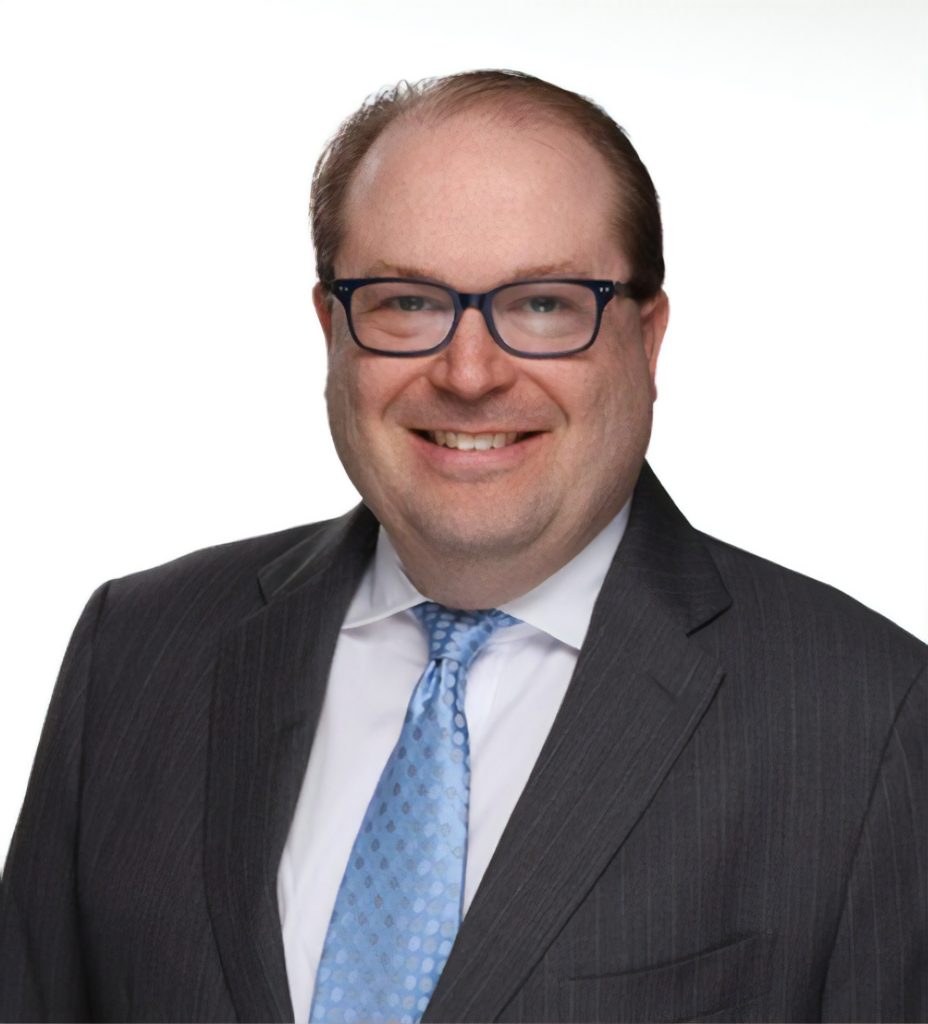 Jeremy Rosen is a partner at Horvitz & Levy LLP, where he specializes in civil appeals in state and federal appellate courts. Mr. Rosen has received numerous recognitions for his work as a lawyer. The Los Angeles and San Francisco Daily Journal selected him as one of the top 100 lawyers in California and Public Counsel recognized Mr. Rosen as one of its pro bono attorneys of the year for his work in coordinating attorney members at Stephen Wise Temple in providing substantial pro bono assistance for numerous underprivileged children in need. Mr. Rosen received his J.D. and L.L.M. in International and Comparative Law from the Duke University School of Law, where he graduated magna cum laude and Order of the Coif. He received his B.A. from Cornell University where he graduated magna cum laude and was involved in Phi Beta Kappa. Upon graduation from law school, he served as a judicial law clerk to the Hon. Ferdinand F. Fernandez on the U.S. Court of Appeals for the Ninth Circuit and for the Hon. Wm. Matthew Byrne, Jr. on the U.S. District Court for the Central District of California.
Glenn Sonnenberg, Treasurer
Glenn Sonnenberg is President and CEO of LaSalle Debt Investors, Inc., a real estate investment firm specializing in debt products. He also is President if Latitude Real Estate Holdings, a real estate equity investment company. Previously, he was CEO of Prudential Carbon Mesa and ING Real Estate Investors.
Glenn serves on the Board Directors of several community non-profits including Bet Tzedek—the House of Justice, the Jewish Federation of Greater Los Angeles, Wayfinder Family Services, the Children's Institute, the AJC, Wise Readers to Leaders, and the Center Theatre Group.  Glenn is co-chair of the annual USC Law School Forum on Real Estate Law and Business and serves on the Board of Counselors of the USC Law School.  Glenn has been awarded the Bet Tzedek Founder's Award, the USC Alumni Award, the Los Angeles Jewish Federation Maimonides Torch of Justice, the Claremont McKenna College Debate Award, the USC Libraries Ex Libris Award and the USC Law Real Estate Lifetime Achievement Award.
A graduate of the University of Southern California, B.A. 1977, history, magna cum laude, phi beta kappa, Mr. Sonnenberg also received his J.D. in 1980 from USC.  Mr. Sonnenberg began his career as a real estate and finance partner in the Los Angeles law firm of Allen, Matkins, Leck, Gamble and Mallory.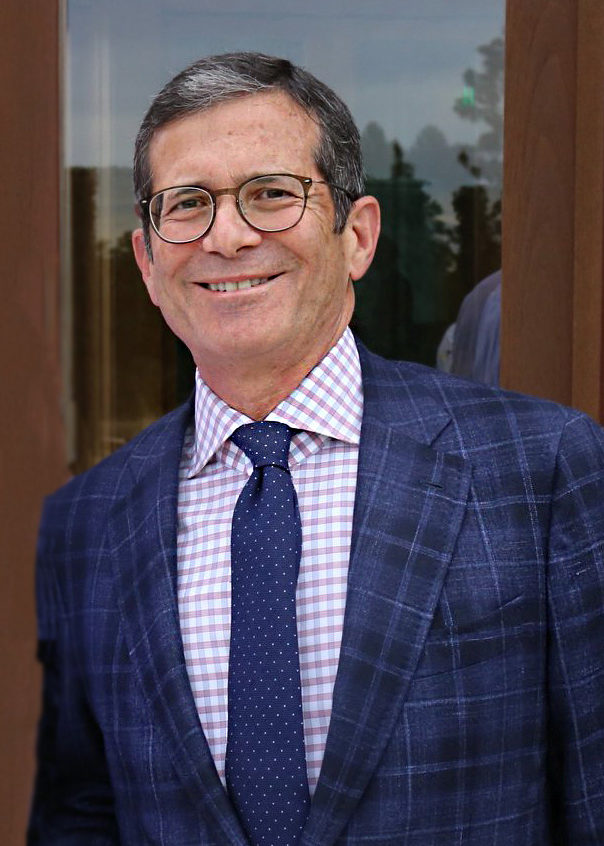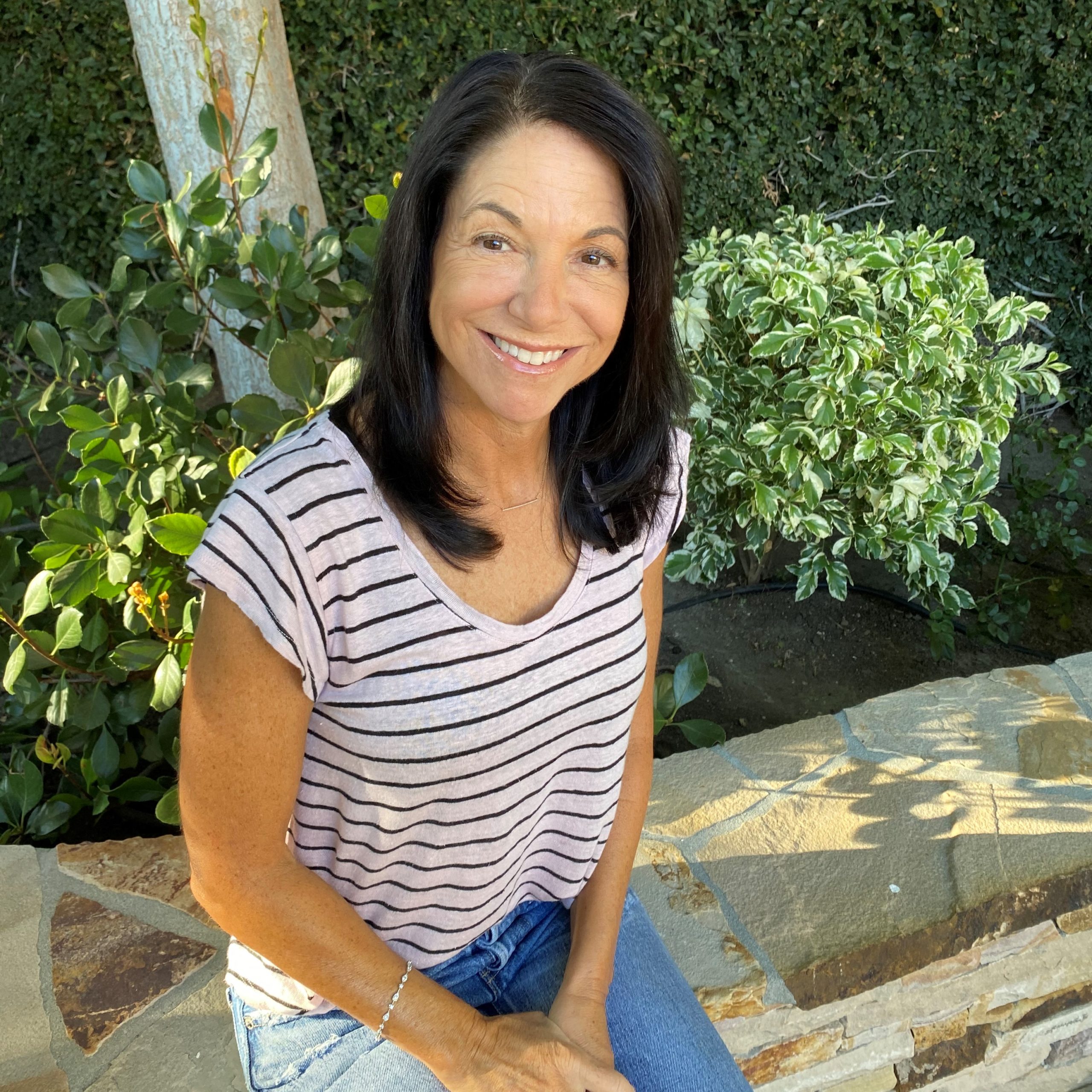 Laurie Bahar was born and raised in Los Angeles.  After graduating from the University of Wisconsin, she returned to Los Angeles where she worked in advertising media.  Following that, Laurie worked for a retail jewelry chain, developing and running a comprehensive employee training program.  In 2000, Laurie left the retail business to manage her husband's pediatric gastroenterology practice in Encino and has continued to do so ever since.
Laurie has long been civic minded, starting with her work at Lanai Road Elementary School in Encino where she helped found the Friends of Lanai Booster club; she later served as its Treasurer and then President.  Between her medical office and Treasurer work, Laurie turned herself into an "accidental" freelance bookkeeper, and currently does this work for several private and non-profit clients.
Over the years, Laurie's passion for social justice has grown, and she now is involved in a range of philanthropic endeavors.  She manages two private foundations and sits on the board of Wise Readers to Leaders, a literacy program dedicated to closing the achievement gap for low-income youth.   Most recently, Laurie's become an active participant in the SAM initiative, a local group who've pooled financial resources and experience to fund and support programs that promote social change and benefit women, children and families.
Laurie lives in Encino with her husband, Ron Bahar, and two dogs who help fill her empty nest while her older son attends law school and her younger son is in college.
Nicole Brooks was born and raised in Los Angeles, CA. She graduated from UC Berkeley and thereafter got a Master's in clinical psychology from Pepperdine and is finishing a Doctor of Psychology program at Reiss Davis. She is currently in private practice in LA, conducting individual, couples, and family therapy sessions as well as teen group counseling sessions and parenting classes. She is the Co-Founder of the non-profit Your Voice that works to eradicate the stigma of mental health issues among college students nation-wide and even created an app that aids in determining children's shoe size.
Nicole is the mother of four children, the oldest of whom sits on our Teen Executive Board and is an active participant in the program.
Nicole feels strongly about the importance of literacy and its effect on broader issues and is thrilled to bring her passion, energy and commitment to literacy improvement to Wise Readers to Leaders.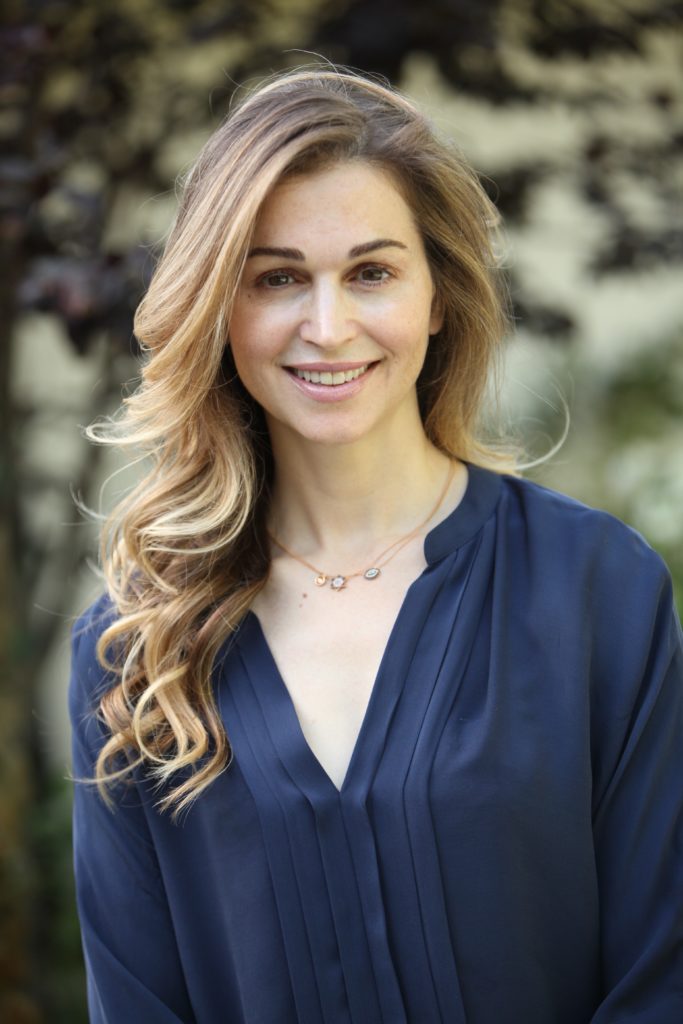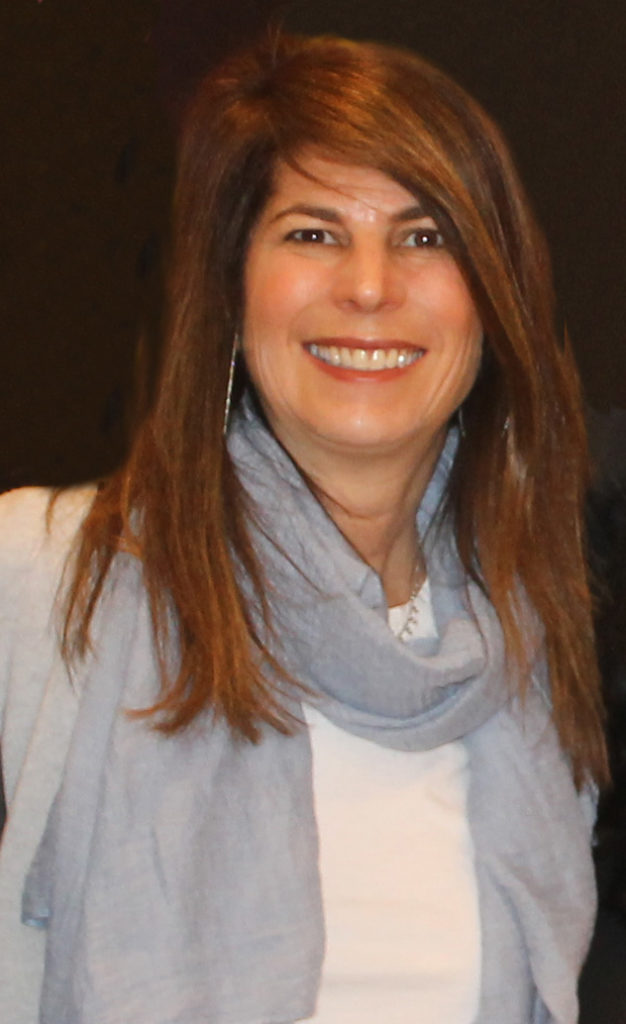 Andrea Cayton is a philanthropic/charitable leader and community organizer. She serves on the following Boards: Vice President of the Los Angeles Museum of the Holocaust, the Los Angeles Jewish Federation, WISE Readers to Leaders, and the Auschwitz Birkenau Foundation.  In addition to Andrea's leadership roles, she provides philanthropy to the Boston Children's Hospital, has funded and serves on the board of the Cayton Children's Museum by ShareWell. She is actively involved in numerous research foundations/universities throughout the United States and Israel.
Andrea earned her bachelor's degree from Cal Poly San Luis Obispo. After graduation she returned to Los Angeles to work in graphic communications. Shortly thereafter, she joined her father at his firm, Goldrich + Kest Industries, a privately held real estate company based in Southern California.
A native of Southern California she was born to Doretta and Jona Goldrich z"l of Beverly Hills.  She is married to Barry Cayton.  Her and her husband have three children, Garrett (24), Lindsay (22) and Derek (17). Along with her sister, Melinda Goldrich, they direct and bestow grants from the Goldrich Family Foundation.  While she has been very active in her philanthropic pursuits, she spends an equal amount of time as a lead supporter at her children's schools.  She has been instrumental in the areas of fundraising/programming and has chaired numerous annual campaigns and events.
A proud member of Stephen Wise Temple who enjoys outdoor life, she can often be found hiking the trails around her home.  Her main objective is to continue her late father's work to educate future generations on the Holocaust.
Steven Fishman has lived in Los Angeles his entire life and attended UCLA ('78). He and his wife Jodie have three children all of whom live in Los Angeles, and seven grandchildren. Steve has been very involved in the Jewish Community for a long time and most recently served as the president of Stephen Wise Temple and Schools where his family has been a member for the past twenty-one years. He remains active on the Wise board and also a number of committees. He also serves on the Board of the Jewish Federation of Los Angeles, is Chair of the executive committee of AIPAC in Los Angeles, and an Aipac National Council member, former co-chair, along with his wife Jodie of the Los Angeles Birthright Council for eight years. Steve is a board member of Wise Readers to Leaders, a member of the National Board of Governors of Hebrew Union College, a member of the Overseers of the Los Angeles Campus of HUC, a board member of the Impact Forum, and a supporter of FELNET and JINSA. He is also a trustee of the Washington Institute. He is the managing partner of the Encino accounting firm of Fishman, Block + Diamond, LLP, and has practiced for 40 years.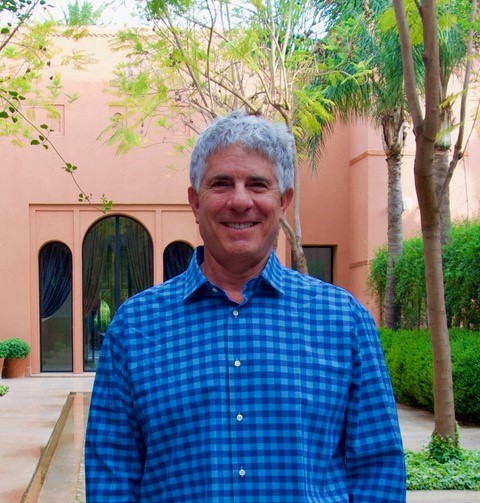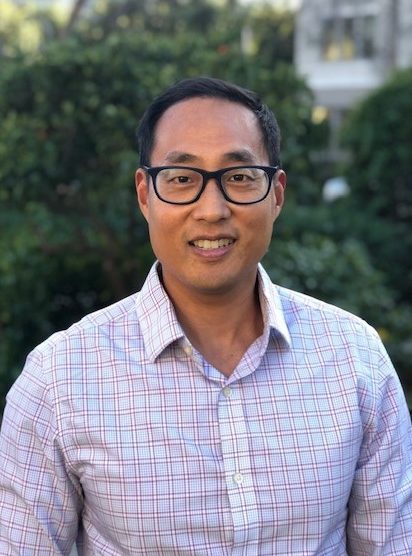 Victor Lee moved to Los Angeles in 2016 and has lived in San Francisco, Chicago, Boston, Washington DC, and several other US cities. Since moving to Los Angeles, he has embraced Southern California's active lifestyle and love for amazing street tacos. He and his wife, Emily, have a daughter, Charlotte, and a dog, Waffle.
He is passionate about helping children, animals, and the ocean. In addition to serving on the Wise Readers to Leaders' Board of Directors, Victor is also a board member for Crystal Stairs, an organization that helps lower income families through childcare services, research, and advocacy. He also supports various animal welfare organizations and organizations focused on cleaning and protecting our oceans.
Currently, Victor is a managing partner at Archstone Investments. Prior to Archstone, Victor was a Vice President at Piper Jaffray & Co. in the investment banking division. Victor's professional career includes investment banking at R.W. Baird & Co., transaction advisory services at Ernst & Young, private equity experience at American Capital, and turnaround and distressed company consulting at Conway MacKenzie.
Victor holds an MBA from MIT Sloan School of Management, a Master of Accounting from UNC-Chapel Hill Kenan-Flagler Business School, and a bachelor's degree from Northwestern University.
Wendy Schwartz was born and raised in Los Angeles, California. She graduated from Westlake and The University of Wisconsin, Madison. After college, Wendy completed the Interior Design program at UCLA. She has owned and operated her own businesses since 1998; first as a jewelry designer and manufacturer and, since 2000, as a partner at Cuff Studio—an interior design firm and line of locally manufactured furniture, wallpaper, and lighting.
Simultaneous to her career, Wendy has been raising three children. They attend Curtis School, Harvard Westlake School, and the UC Berkeley. Wendy has been active in both annual giving fundraising and a number of leadership Parent's Association positions. She has supported various arts and literacy-based philanthropic efforts including K.A.M.P. at the Hammer, Determined to Succeed, Wise Readers to Leaders, and Nick Melvoin's campaign to win a seat on the District 4 School Board. In addition, she and her family actively support a number of charities combating Homelessness in Los Angeles. Wendy is married to Ron Schwartz. Ron works at Lions Gate Entertainment where he heads Worldwide Home Entertainment Operations.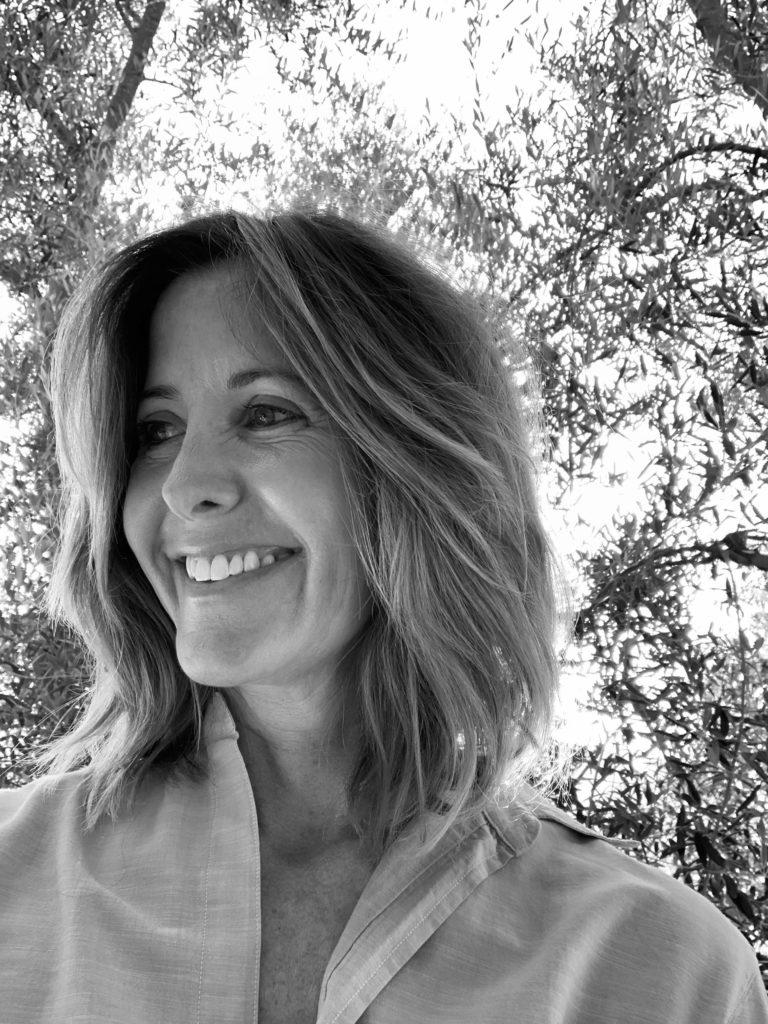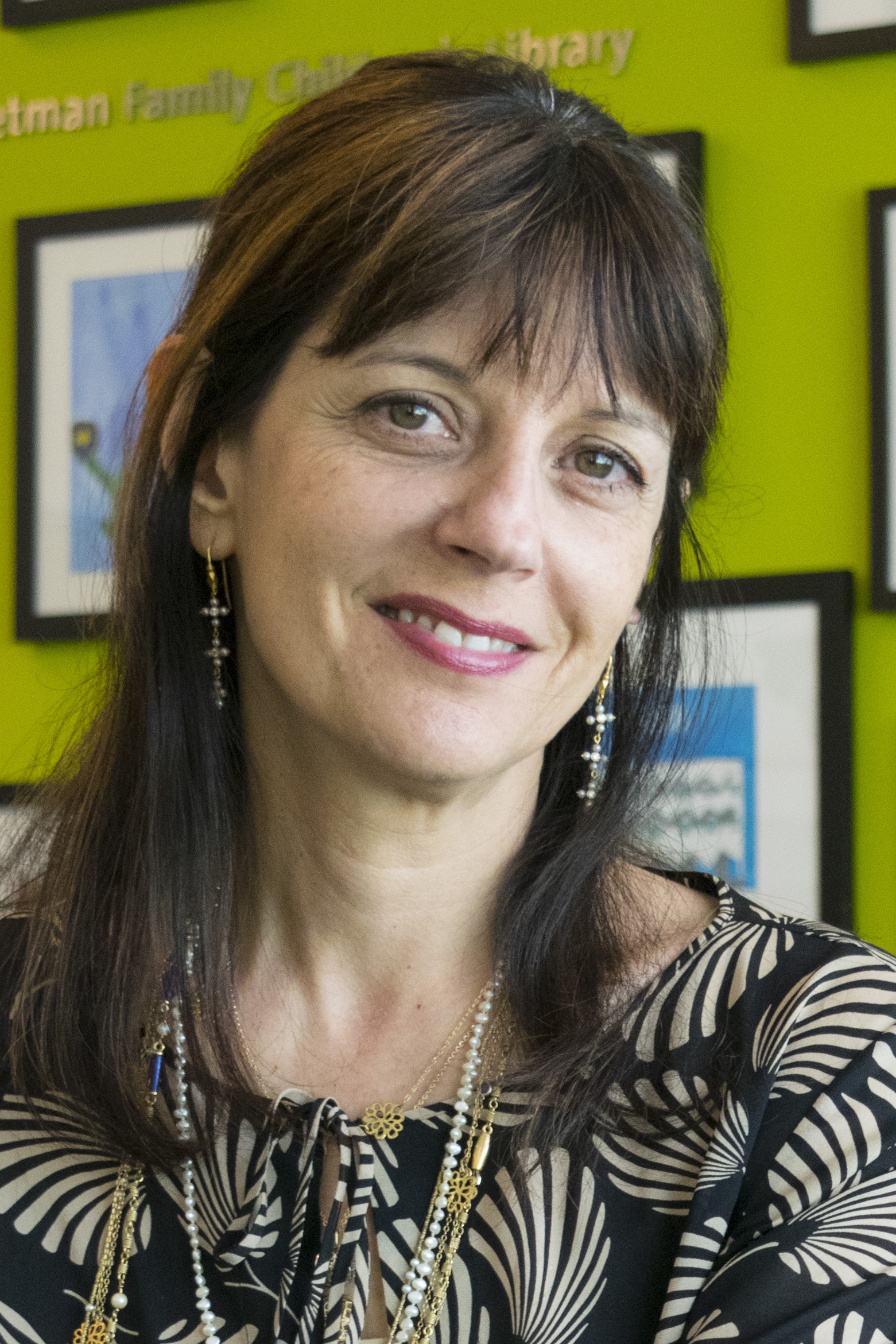 Martine Singer, a veteran of Los Angeles's social impact sector, joined CII in 2016 with a passionate commitment to improving the lives of children in LA's most underserved communities. As President and CEO, she oversees one of the region's oldest and largest child and family organizations, managing an annual operating budget of $75 million and more than 1,000 staff. She also guides the agency's newest endeavor, a 20,000 square foot campus in Watts designed pro bono by world-renowned architect Frank Gehry. Martine previously served as President and CEO of Para Los Niños, and held executive positions with several global media companies, serving as the founder and publisher of the first foreign-language edition of The New York Times, and launching the Los Angeles Times' award-winning online service in 1993. A native New Yorker, she holds a BA from Sarah Lawrence College and a Master's of Business Administration from the Yale School of Management. She serves on the boards of Eisner Health, The Association of Community Human Services Agencies, and Wise Readers to Leaders.
Rabbi Ron Stern has been serving Stephen Wise Temple for 21 years. He is the Co-Founder, along with Andrea Sonnenberg of the original Wise Freedom School which has become the Wise Readers to Leaders independent program. In addition to serving as a pastoral, pulpit, and educational rabbi of Stephen Wise, he also directs the Center for Tikkun Olam—the department that directs all of Wise's social and community justice work. As such, Rabbi Stern is charged with the task of broadening and deepening the social justice commitment of the congregation. He has expanded the reach of the congregation into several partnership organizations including: Reform CA (Religious Action Center of Reform Judaism); Save the Syrian Children, IsraAid, and the VA's homelessness initiatives. Wise also works with the Los Angeles Jewish Federation Real Estate Division, the LA Chamber of Commerce, and the United Way to engage the professional real estate community in solutions for homelessness.  Through their involvement in a range of social service organizations Wise seek to leverage Stephen Wise Temple's relationship with the Mayor, the City Council, the School Board and the LAUSD superintendent serve to supplement its effectiveness in the city. The Wise Readers to Leaders project, now expanded to six campuses, is one more step towards the vision of establishing this congregation as a force for meaningful, progressive change in the city of Los Angeles.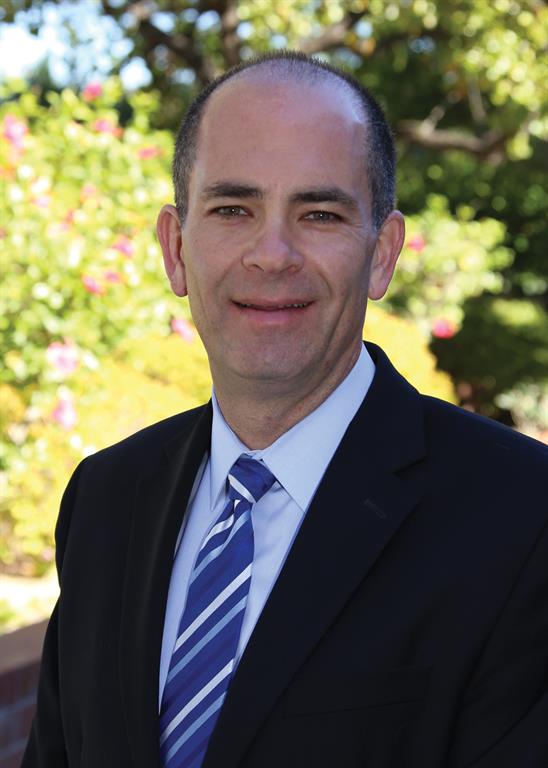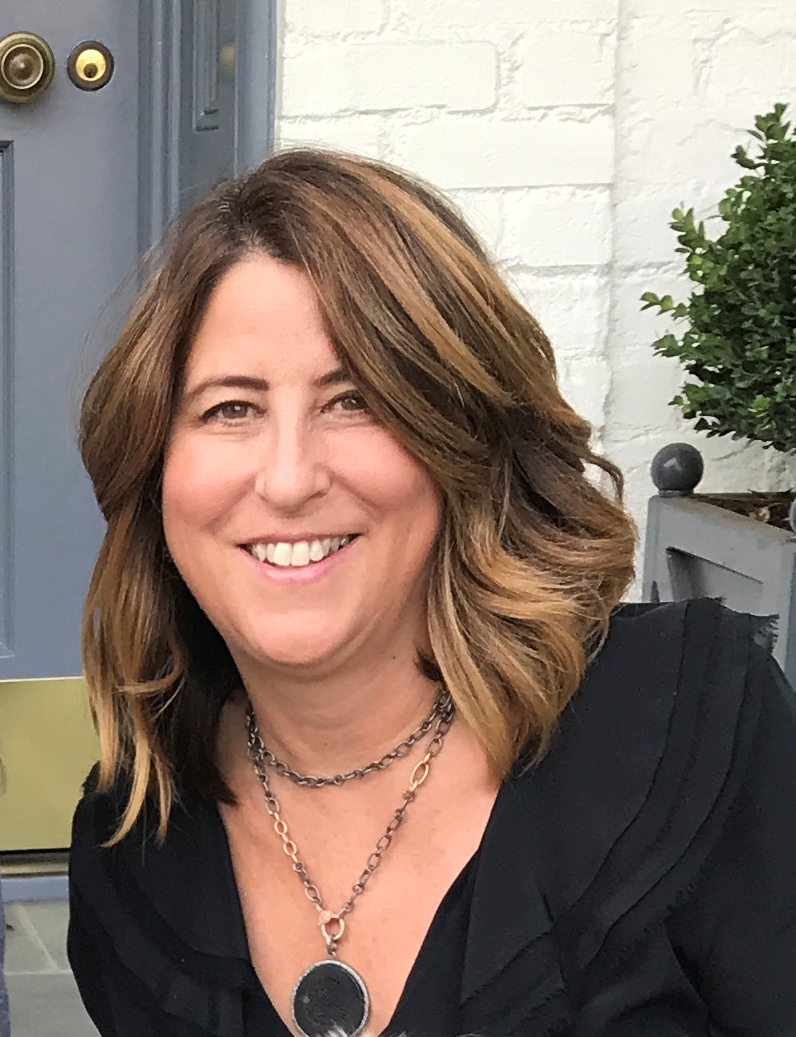 Karen Weiss was born and raised in Huntington Beach, California. She graduated from USC's Annenberg School of Journalism and then went on to receive her MBA at USC's Marshal School of Business. After completing her education, Karen worked as a Marketing Executive for GTE. She oversaw the marketing of one of the first interactive television projects offering internet style content through the television.
After getting married and starting a family, Karen became involved in various philanthropic concerns including representing her neighborhood on the first Westside Neighborhood Council, serving as a board member on the Cedar Sinai Women's Guild and serving as a cabinet member for the Jewish Federation Women's Philanthropy. She also served on the Executive Board of Curtis Elementary School and held various leadership positions for Harvard Westlake's Parents Association. Additionally, Karen chairs the Capital Improvements Committee for her homeowner's association. Recently, Karen started her own Interior Design business.
Karen is married to Edward Weiss and they have a daughter named Shelby.
Debbee Klein Schwartz has spent her 30 year career as a talent & literary agent, representing television writers, producers & directors. She has worked on several large projects including Stranger Things and Hannah Montana. Debbee is born and bred in Los Angeles. Debbee is married to Robert Schwartz, President of the LACC Foundation, but Robert was formally an entertainment lawyer. Debbee and Robert have 2 sons, Carey, who co- owns and runs an entertainment marketing firm and Casey, an investment banker. Their daughter in law, Courtney is in fashion PR.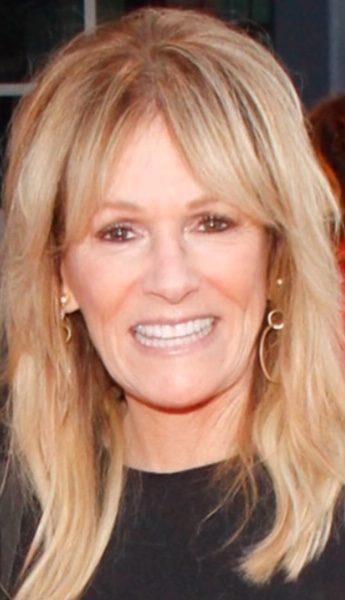 Lori Goodman, Philanthropist and Community Volunteer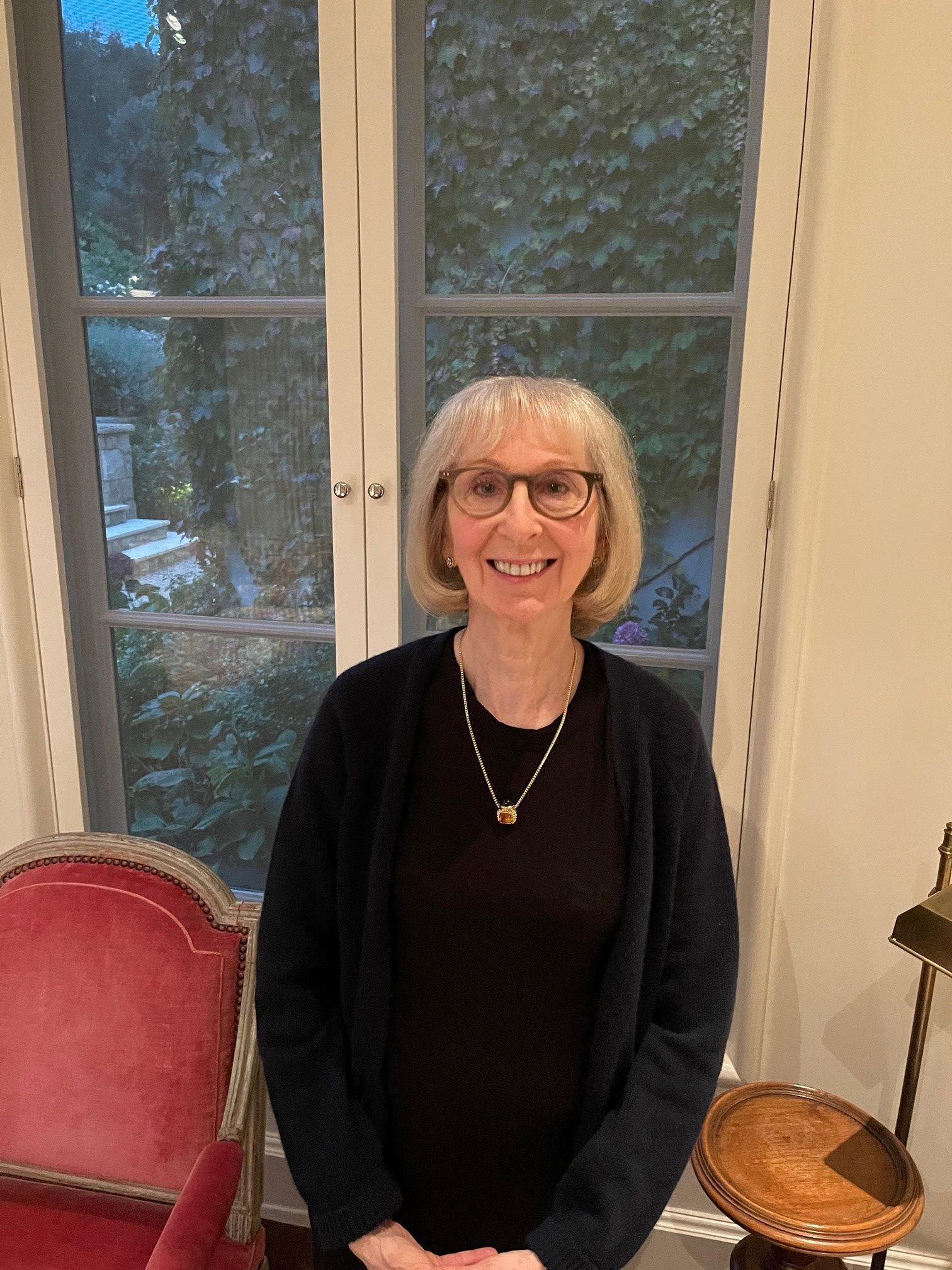 Lori Goodman, originally from Canada, has been a Stephen Wise Temple member for 42 years. She joined the Temple Board of Directors in 2017, its Executive Committee in 2020, and is also a member of the Development and the Tikkun Olam Committees. She has volunteered with Readers to Leaders, assisting in classrooms and reading stories to scholars. One of Lori's most meaningful accomplishments was helping to take 140 Readers to Leaders scholars to a classical musical concert at UCLA . Lori additionally serves as a committee member for the Anti-Defamation Art Works event. She looks forward to getting more involved to help underserved children succeed.
Nancy Epstein, Teacher and Life Coach
Nancy Epstein is a long time Los Angeles resident and recent Stephen Wise Temple member. She is passionate about working with children. She has expertise in early childhood development and has created early childhood programs for churches and synagogues across Los Angeles. Additionally, Nancy sits on the Board of Vista del Mar and has been is an active and dedicated volunteer. She mentors underserved teens and acts as a life coach as well. And shares our dream of creating a Readers to Leaders campus at the Vista del Mar site!