Giving and Growing Together
The Berger Family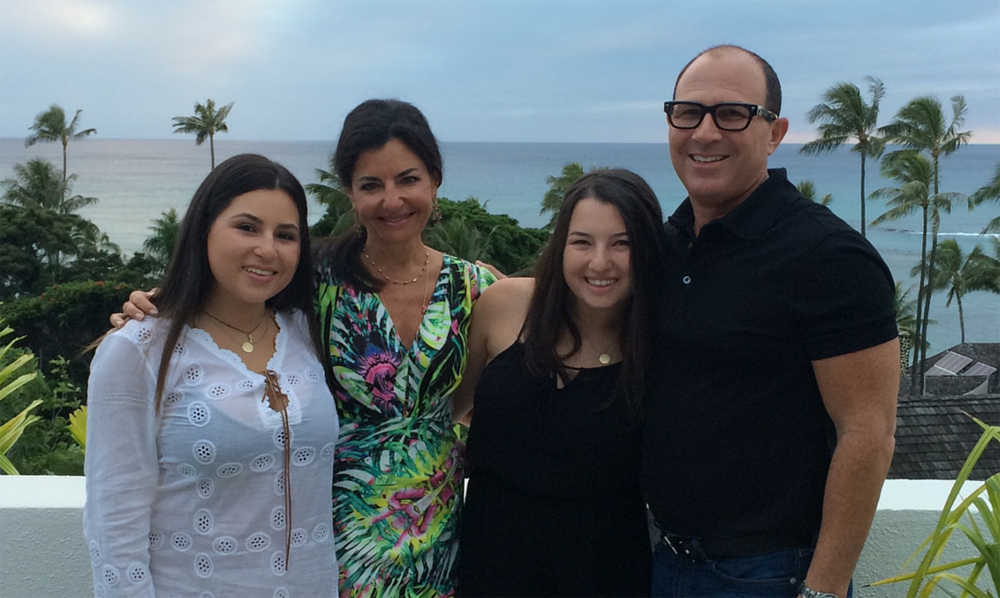 For the past three years, our daughter Carly has worked as a Junior Literacy Leader and is on the Junior Board of Wise Readers to Leaders. She passionately delved in to the program from its very inception, immediately understanding the importance of the program and the impact that it has on everyone associated with it. Her enthusiasm has been most contagious. Our entire family caught the WRTL Spirit and this past summer, our older daughter, Sami, served as a Junior Literacy Leader after a motivational week of training. Both girls plan to return this summer as well. My husband, Jon and I have supported Wise Readers to Leaders from its start and we have enjoyed our stints as Reading Rally volunteer readers (and dancers!). I am especially honored to serve on the Wise Readers to Leaders Board.
For the past two years I have been present for the last day of school wiping away tears with the LL's, JLL's, staff and volunteers as good-byes are said and the bus pulls away from campus. We have sent the kids off with brand new school supplies that they covet and appreciate; in addition to a treasure trove of memories that will hopefully last a lifetime.
Wise Readers to Leaders is about giving. The students' give so much joy, love, and hope and teach the LL's and JLL's about life experiences vastly different from their own. In turn, the LL's and JLL's give the students an opportunity to learn in a nurturing, fun, and vibrant community. Together they work as a team and learn a great deal from each other.
Our commitment to the Wise Readers to Leaders is entrenched within each of us. This past Hanukkah, we hosted a party for our family friends. After some discussion about exchanging gifts amongst us, it became very clear that nobody "needed" a gift in our group; but there were certainly others in our community who were in "need." In fact, it immediately became apparent that we could ask our guests to bring books and board games for Wise Readers to Leaders. Everyone caught our fever and contributed enough board games, puzzles and books to be used at WRTL for a long time to come. We are so grateful for their donations and I know that each one of us felt as though we made a lasting impact on a child's education and life.