Year Round Mentorship Programs
Remote Reading Teen Mentorship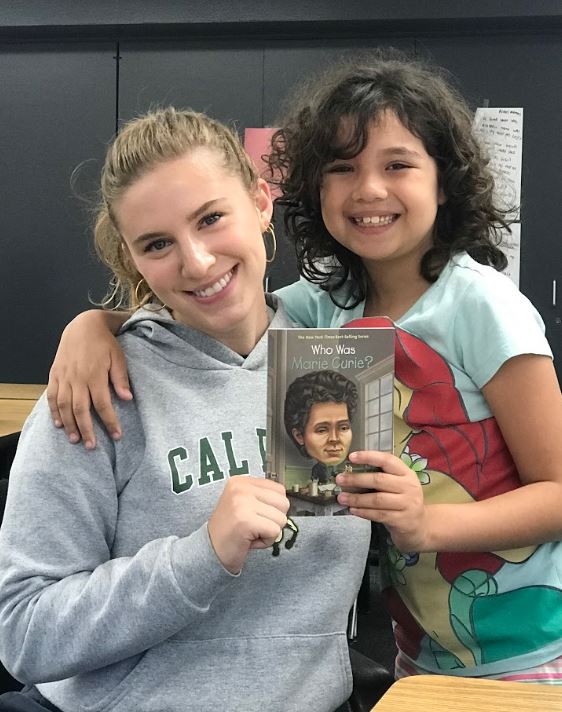 Remote Reading
is a literacy and mentorship program for our K-5 scholars. Each scholar is paired with a 7
th
-12
th
grade student volunteer or USC college student and together they set up a time each week to read a designated book over the phone. They read through the book page by page together, pausing regularly to define difficult vocabulary, check in with comprehension, and talk about themes. The program is organized and executed by our teen volunteers, under the supervision of our Teen Coordinator. Teen volunteers select and distribute books as well as conduct peer check-ins. Members of the Teen Board on the Scholar Mentorship Committee are responsible for checking in with teen volunteers and scholars each month, ensuring that the program is always peer-led and that the teen volunteers have ownership in the program.  A group of teen mentors also created female empowerment book club in which mentor-mentee pairs read a discuss books with strong female characters and the power of women.
Through these experiences, students are able to further their relationships and continue growing their reading skills. Mentor-mentee pairs also attend events together every other month. The events include field trips, community service or social justice projects, and literacy events. 
This year's books include Al Capone Does My Shirts, City of Ember, Magic Treehouse, Amelia Bedelia, Junie B. Jones, Geronimo Stilton, Secrets of Droon, and more!
If you are new to our program and are interested in becoming a Remote Reader for the 20-21 school year, please APPLY HERE! If you have any questions, please email wrtl@wisela.org!
We also have a Teen Board that meets several times through the year to oversee many of the important year-round activities of Wise Readers. The Teen Board is divided into four Committees, each with its own unique responsibilities. The Scholar Engagement Committee keeps our scholars involved throughout the year by staying in touch with scholars and families as well as sending out hand-made birthday cards to our scholars. The Recruitment Committee works on recruiting new teen volunteers for the summer by liaising with local high schools, going to community service fairs, and utilizing social media. The Scholar Mentorship Committee oversees the Remote Reading Mentorship program, helping ensure everything with scholars and teens goes smoothly. The Fundraising Committee plans one big fundraiser a year as well as creating materials for other teens to hold fundraisers. In addition to the committees, Teen Board Members help plan events and lead Junior Literacy Leader training.